Our Story
Mara Hoffman's namesake label was founded in 2000 after she graduated from Parsons School of Design with the aim of inspiring and delighting through colors, prints and bold shapes. Fifteen years later, the company shifted our strategy to build, and operate within, a framework of sustainability. This framework includes: innovative design and manufacturing practices, responsible fabric and material selection, and increased contributions to, and participation in, social justice movements.
As a team, we remain committed to reducing our footprint on the planet by extending the life of each garment, contributing to the regeneration of the environment, and advocating for the communities least responsible for, yet most impacted by, climate change.
We are deeply aware of the paradoxes that exist as an apparel company speaking about sustainability, which is why our definition of the term is about a framework within which our goals and objectives can evolve. We are committed to fostering mindful fashion habits, and to acknowledging that we don't consume our clothing, rather we dress to work, play, relax, dance, and love. Our wardrobe isn't the sum of our buying habits. It is our way of expression, creativity, and empowerment.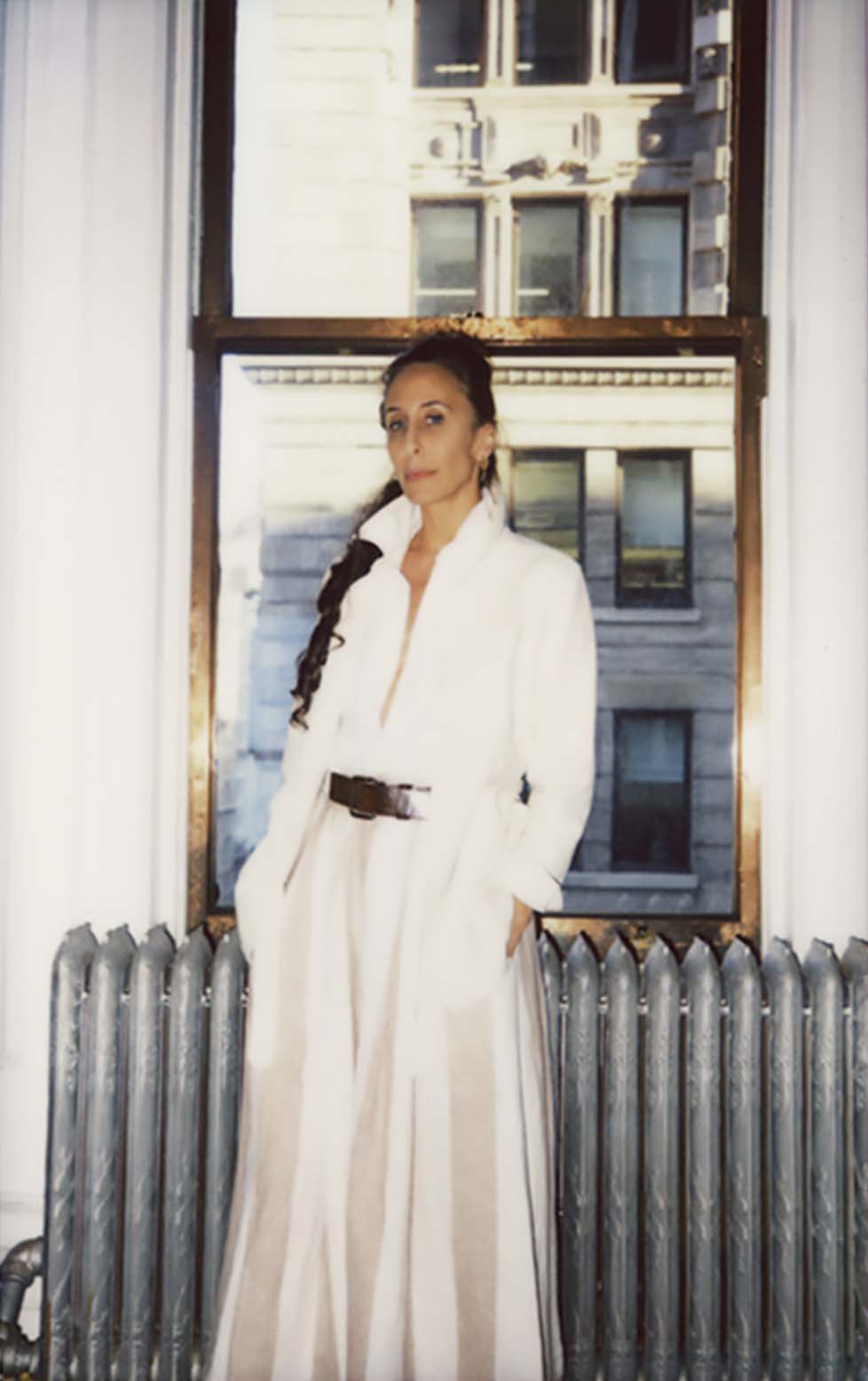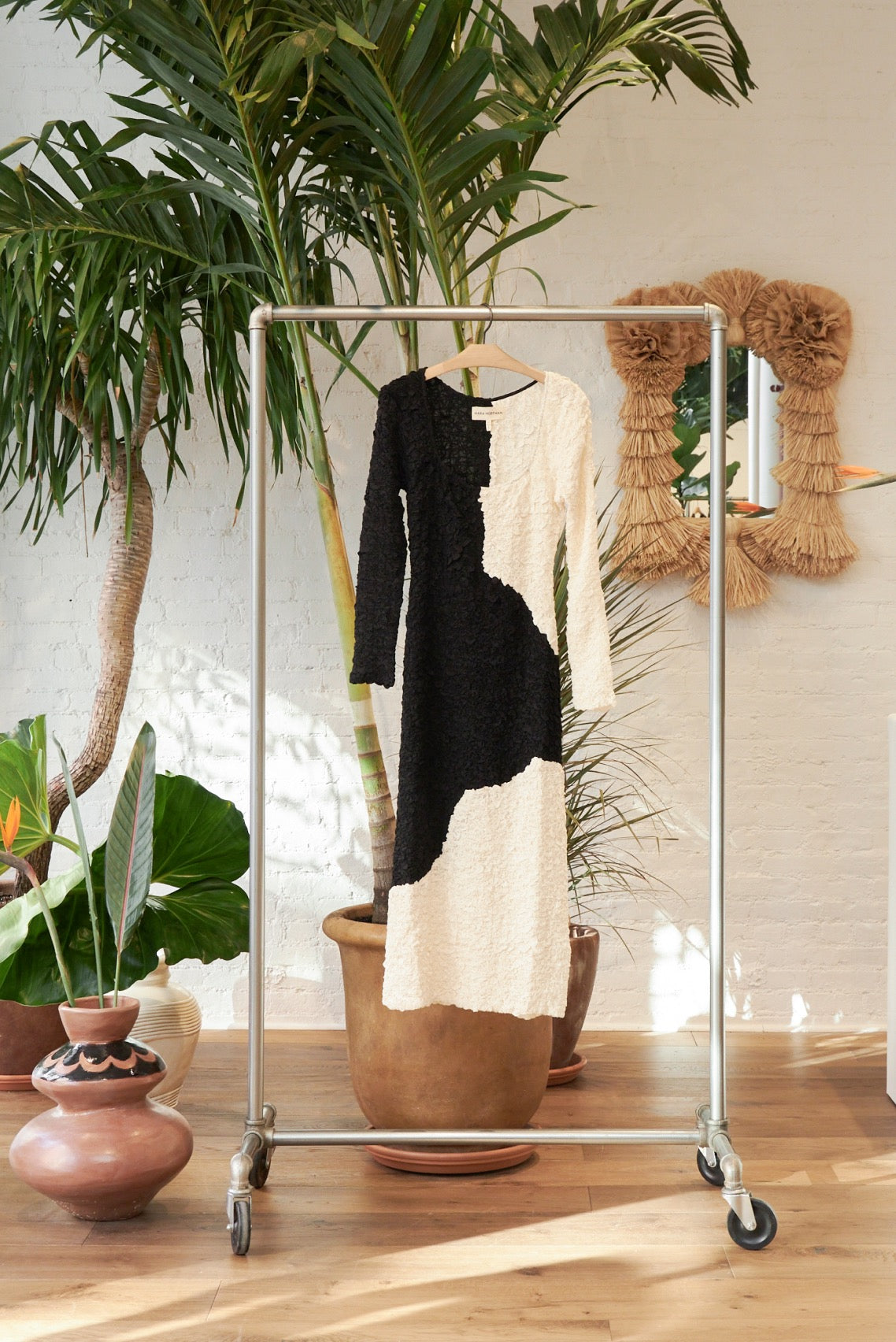 Why fashion?
I knew early on that fashion was one of my callings and I started making clothes when I was about eight years old. I've always enjoyed adorning the body, and dancing, which are both ways that I have always connected to myself, to the feminine form, and to movement. I am entranced by how human beings move and dance, and how they interact with space and with other people.
Can you talk about your shift towards a sustainable framework in 2015?
The brand has changed as I've changed over the years. I've always had a spiritual love and connection to nature, especially the ocean and trees. I see trees as giant wardens of the Earth who hold so much knowledge. I feel incredibly protective of nature because of this and while it's impossible to remove the negative footprint of humans I know that we can all tread lighter, with more awareness and respect. We can challenge and change all of the systems that have been built for the economic benefit of the few yet are at the expense of the planet and exploitation of the marginalized. I know that our shift toward sustainability came later in the brand's story, and while we can't change the past we remain focused on the choices of today and tomorrow by remaining in a mindset where we focus on change and creating positive impact. That's been our approach since 2015: acknowledge, reconcile, and change. 
What is sustainability?
The word sustainability is complex because of how differently people, cultures, industries, companies, and brands interpret it. For us, sustainability is a framework; a set of guiding principles to better every part of our company through the lens of climate and social justice. It is iterative. We keep ourselves accountable by measuring, learning, improving, and pivoting, all with the aim of moving forward. 
What role does advocacy play in your brand?
I view my company as a living, breathing entity. It grows, gets hurt, heals, nourishes and is nourished. This entity doesn't just design and sell clothes, it creates joy and beauty, and it inspires. It also has opinions and a voice, and we use it to advocate for the rights of the oppressed, the marginalized, the underrepresented and the under-resourced. We also advocate for the wellbeing of the planet. It is my responsibility as a citizen of Earth to break systems that only serve a few and address my own privilege head on, and so it is by extension also my company's responsibility to do these things too. I believe that hope is a force for change and so hope becomes my practice, and change becomes my objective. 
What grounds your design process?
My ultimate grounding is nature. I have cultivated a deep relationship with the trees around where I live as I mentioned previously. I take long walks and talk to them, sometimes I sing to them and thank them. From that relationship, I feel like I've tapped into a deep line of creativity and inspiration. The trees are my co-creators on just about everything. They are my source of calm, beauty, and joy as well. Nature is truly the most amazing teacher and through its lessons I try to live and design into celebration, happiness and gratitude and hope those on the receiving end feel those sentiments, and in turn spread those feelings to others because to me that is a form of resistance, care and survival.