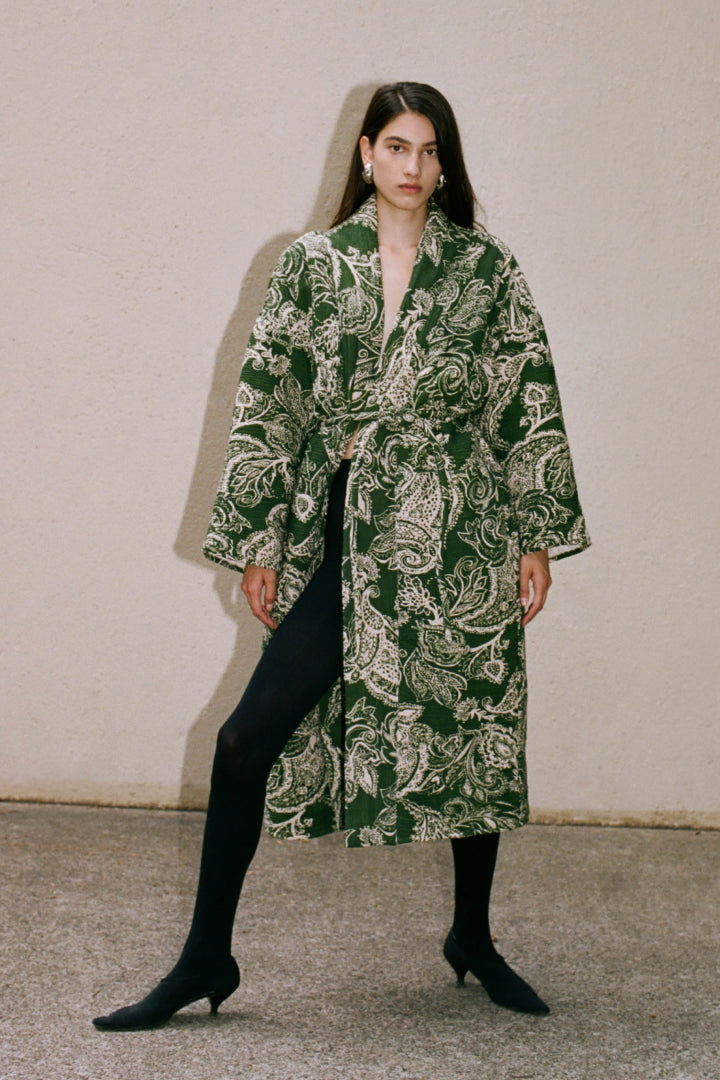 Our Materials
We choose each material with intention and care to produce responsibly made products. When sourcing for our designs, we prioritize natural, recycled, and organic fibers and do not use any fur, leather, or feathers. We design with circularity in mind, choosing mono-materials and materials that can be easily recycled when possible. Currently, 100% of our swimwear is produced using recycled nylon or recycled polyester. However, we understand that even recycled synthetics are resource intensive and shed microplastics and therefore we are continually exploring more sustainable alternatives to synthetic materials that offer the same quality and performance. We track our material usage and progress annually as part of Textile Exchange's Corporate Fibers and Materials Benchmark, view our latest report here.
EXPLORE STYLES
Natural Fibers
ORGANIC COTTON

We source certified organic cotton, which is grown without the use of pesticides or synthetic fertilizers and requires less irrigation as it relies mainly on rainwater (1). Avoiding harmful pesticides preserves soil biodiversity and protects the health of surrounding communities (2). Our organic cotton fabrics are made using organic cotton yarns that are certified by the Global Organic Textile Standard (GOTS). Widely recognized as the gold standard of sustainable processing for clothing and textiles, GOTS certification verifies the organic content in materials and ensures that environmentally and socially responsible manufacturing practices are followed at every stage of manufacturing. (3)

RECYCLED COTTON
We are expanding our use of recycled cotton throughout our collection. Recycled cotton uses less water and energy than growing and manufacturing new cotton products (4) while giving new life to existing materials that would otherwise end up in a landfill. Our recycled cotton fibers are created from pre-consumer & post-consumer cotton textile waste, using mechanical recycling processes that avoid the use of harsh chemicals (5). All of our recycled cotton fabric is certified by Global Recycling Standards (GRS), one of the apparel industry's leading standards for recycled materials (6).

REGENERATIVE COTTON
Regenerative cotton is grown using farming methods that are not only less harmful to the environment but actually benefit the environment by improving soil health and biodiversity. Regenerative farming practices promote greater carbon sequestration in crops than traditional farming methods and increase the capacity of the soil to store nutrients and retain water (7).

In the Spring of 2023, we launched our first partnership with Oshadi Collective. Oshadi Collective is an initiative that aims to revive the traditional regenerative farming & textile practices of India by supporting a regional collective of farmers, spinners, weavers, and dyers (8). Through this program, we are able to fund the growth and harvest of the regenerative-farmed cotton we use and connect with the farms growing our regenerative cotton (9).

We are signatories of Textile Exchange's 2025 Sustainable Cotton Challenge, which commits brands to ensure 100% of their cotton is from sustainable sources by 2025. Since 2015, sourcing environmentally preferred cotton has been part of our brand DNA, we have already transitioned to 100% sustainably sourced cotton and will continue to only use sustainable cotton in our collections. (10)

LINEN

Found throughout our collections, linen is a sustainable fiber made from the flax plant. Flax is naturally pest resistant that requires less pesticides, water and energy to produce compared to cotton and polyester (11). Flax aids in sequestering carbon into the soil, which removes carbon dioxide from the atmosphere and is beneficial for improving soil health(12). Linen is a durable fabric that transitions easily from season to season, keeps the body cool and gets softer with each wash and wear.
EXPLORE STYLES
HEMP

Considered to be one of the most environmentally friendly fibers, Hemp is naturally resistant to pests, requires relatively little water compared to other cellulose fibers, and grows quickly, reducing the need for pesticides and chemicals to produce high crop yields (13). It is also beneficial for removing carbon from the atmosphere and restoring soil health, its deep roots prevent soil erosion and return nutrients to the land making it ideal for crop rotation (14). Hemp is a durable fabric similar to linen in breathability and feel, it is long-lasting and will soften with each wash and wear.
EXPLORE STYLES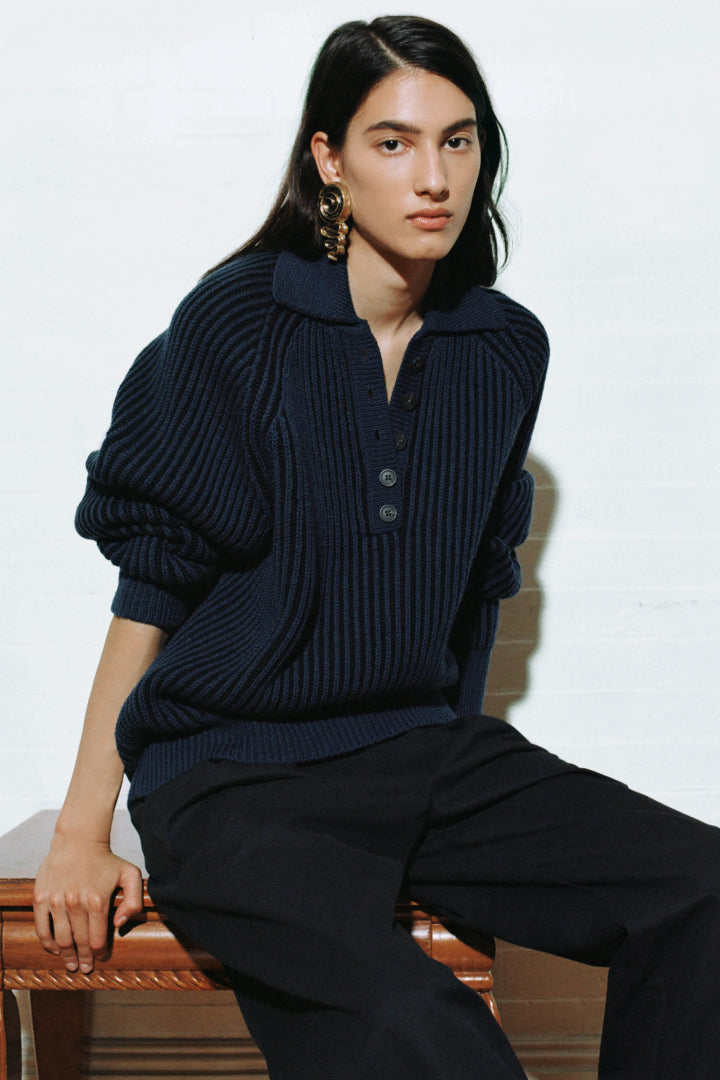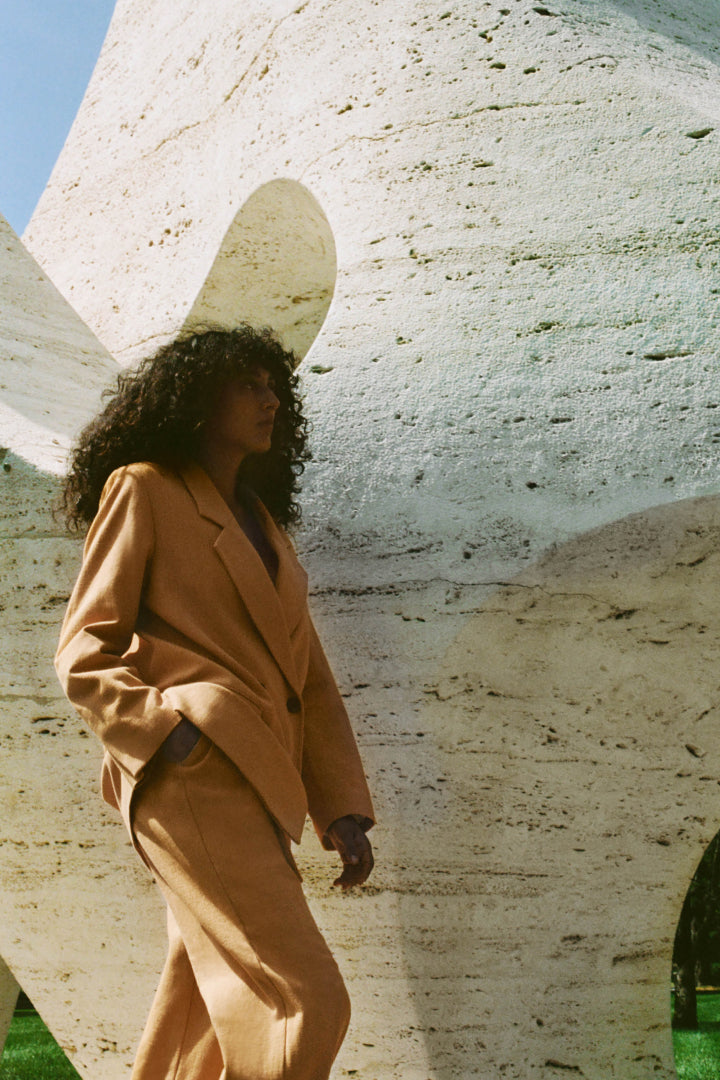 Animal Fibers
WOOL

Wool is a natural fiber with added performance attributes such as temperature regulation, durability, and natural water repellency (15). Considered a circular product by nature, wool can be recycled or biodegraded easily. Animal welfare is extremely important to us, and therefore we only source mulesing-free wool from producers that follow humane and eco-friendly processes aligned with our animal welfare guidelines (16). Mulesing is a practice used to prevent the infection caused by blowflies, however, it harms the animal in the process. Read more about our commitment to Animal welfare in Our Guidelines.
Climate Beneficial™
All of our wool knitwear and wool accessories are made with Climate Beneficial ™ wool from Emigh ranch (17) in Northern California. Climate Beneficial™ Wool is a project within Fibershed's Climate Beneficial Agriculture Program which was trademarked by scientists and community organizers who measure how fiber ecosystems can adapt to, and mitigate climate change (18). This program supports regional ranchers and farmers in implementing carbon farming practices and land stewardship efforts such as prescribed grazing, creation of pollinator habitat, freshwater creek restoration, and a host of 35 practices known to support healthy soils (19). These practices aid in sequestering carbon back into the soil and vegetation, which removes carbon dioxide in the atmosphere, enriches the soil, and helps to restore healthy ecosystems. With our partners, we are centering and uplifting nature-based solutions that are a critical contribution in the work to reverse climate change.
EXPLORE STYLES
Other Fibers
MANMADE CELLULOSE FIBERS

Manmade cellulosic fibers are renewable fibers derived from wood pulp (20). We prioritize sourcing manmade cellulosic fibers from companies rated highest on The Hot Button Report from Canopy to ensure that the wood pulp used to create the fibers comes from sustainably managed sources and never endangered or ancient forests (21).

100% CIRC® LYOCELL

In the fall of 2023, we partnered with The circular fashion technology company Circ to launch our first garment using Circ® Lyocell fiber. Circ® Lyocell fiber is a circular material made with 50% cellulosic pulp derived from recycled textile waste and 50% FSC-certified cellulosic pulp from regenerative forests. It offers the same great quality and performance as conventional lyocell while using 50% less virgin raw materials, and is created through the same process as conventional lyocell, which employs low-toxicity chemicals and recovers 90% of the water used during production to be reused. While it is currently made using 50% pulp from recycled textile waste, Circ plans to increase this amount annually to eventually produce Circ® Lyocell made from 100% recycled textile waste.

Circ´s innovative recycling technology is the first of its kind that has the ability to separate polycotton blended textile waste and recover both the cellulosic (cotton) and synthetic (polyester) fibers to be made back into new textiles, over and over again. This is a major milestone for the fashion industry since, up until now, existing recycling solutions could not separate the plastic (polyester) from the natural fiber (cotton) and recover both materials, resulting in an estimated 46 million tons of polycotton textile waste being landfilled or burned each year. At the end of their long life, all garments made from Circ fibers can be recycled again to be made into new Circ® Lyocell fabric, keeping its circularity journey going.

Utilizing this patented technology, Circ is on a mission to power the clean closet by building a truly circular eco-economy for the fashion industry, while protecting our planet by reducing the need and demand for petroleum, trees, and other materials harvested from nature to manufacture clothes.

To reduce our reliance on virgin materials and support our goals of circularity, we are committing to transitioning all virgin lyocell in our collections to be Circ® Lyocell from recycled textile waste by 2027.
TENCEL™ Lyocell
TENCEL™ Lyocell is a lyocell staple fiber created by converting dissolved wood pulp into versatile fiber using a low-toxicity solvent. During this process, 99.5% of chemicals are reused in a closed-loop system (22). TENCEL™ Lyocell is durable without feeling heavy – it has a gentle feel that moves well with the body.


TENCEL™ Luxe
TENCEL™ Luxe is a shiny filament yarn produced within Lenzing's closed-loop lyocell production process (see above). TENCEL™ Luxe is a newly innovated silk alternative that drapes naturally and keeps the body cool (23).
EXPLORE STYLES
TENCEL™ with REFIBRA™
TENCEL™ with REFIBRA™ is a recycled fabric made from sustainably sourced wood pulp and pre-consumer cotton waste, promoting a circular clothing economy (24). In other words, waste from one process is reused in another to mitigate waste overall. TENCEL™ with REFIBRA™ is a flexible fabric that moves easily throughout each season.
EXPLORE STYLES
TENCEL™ Modal
TENCEL™ Modal is a brand of soft rayon made from Beechwood trees, grown mainly in Austria. As Beechwood trees grow, they naturally breed, eliminating the need for artificial irrigation and planting, thus resulting in a self-sustainable forest. The TENCEL™ Modal production process also recycles 95% of the production materials back into its manufacturing system. We often use TENCEL™ Modal in our signature popcorn styles.
EXPLORE STYLES
BIRLA Modal
BIRLA Modal is a soft rayon with a subtle sheen derived from 100% regenerative wood pulp. Birla Cellulose is a top-ranking manmade cellulose producer on Canopy's Hot Button Report, ensuring wood used for their fibers is ethically and sustainably sourced and never sourced from endangered or ancient forests (25). This is not currently in use.
Recycled Polyester and Nylon

All of our swimwear uses either recycled polyester or recycled nylon made using pre-consumer and post-consumer waste. Using existing nylon and polyester material keeps harmful plastic waste out of landfills and the environment while using less water, energy and fossil fuels than manufacturing new synthetic materials. We only use recycled synthetic materials when necessary for garment longevity and performance, primarily for our swimwear. When used we prioritize sourcing branded regenerated nylon and polyester yarns including ECONYL®, REPREVE®, and yarns from Fulgar and Radici Group. All of our recycled yarns, regardless of brand, are Global Recycling Standards (GRS) certified. GRS is one of the leading standards for recycled materials in the apparel industry, providing verification and traceability of recycled materials as well as ensuring social, environmental and chemical processing requirements are met (26).

We are signatories of Textile Exchange's 2025 rPET challenge, committing us to reduce our use of virgin polyester by at least 45% by 2025 (27). Our ultimate goal is to phase out of nylon and polyester completely, to do so, we are continually exploring innovative materials we can offer in our collections that deliver the same performance and quality without the use of plastics.
PYRATEX® POWER 3
We launched our first swimwear made without Nylon and Polyester using PYRATEX® Power 3 in the Fall of 2022. Unlike traditional synthetic swim fabrics, PYRATEX® Power 3 fabric replaces nylon and polyester with TENCEL™ Lyocell x Micro fibers, a fine renewable wood-based fiber sourced from sustainably managed forests (28). PYRATEX® Power 3 offers the same comfort and functionality as polyester or nylon-based swim fabrics while reducing the amount of synthetic material used. It still uses 11% elastane, however, we are excited to be the first brand offering PYRATEX® Power 3 swimwear and to have moved one step closer to creating a 100% fossil fuel-free swim collection (29).
Archive Fabrics
MARA HOFFMAN ARCHIVE FABRICS

You may see fabrics from our past seasons reappear in new items, this is because we utilize all of the materials we produce. We aim to produce only the amount of fabric we need, however sometimes we have remaining fabric after a season. When possible, we use this leftover material to create new pieces, such as our collection of robes and soft accessories sold in our store. We partner with fabric reuse organizations such as Custom Collaborative, Fab Scrap, Nest Artisans, and other local organizations to recycle and repurpose any materials that we cannot use in new products. Find out more about these partnerships on Our Commitments page.
Trims & Packaging
Branding
Our hang tags are made from 80% recycled paper and printed with soy-based inks. Even the hang tag strings, along with all garment sew-in labels, are made of 100% organic cotton.
Trims
BUTTONS and ZIPPERS

The buttons currently used on our garments are made of a blend of recycled paper, recycled polyester, and bio-resin and are certified by Recycled Claim Standards 100, one of the leading standards for verifying and tracing recycled materials in the apparel industry. As part of our commitment to phasing out the use of plastic-based materials, we will be transitioning to Corozo buttons in the Fall of 2023 once we have used our current stock of buttons.
Dyes & Chemicals
We ask that all of our factories use high-quality dyes by brands such as Huntsman and Archroma. When onboarding a new supplier, we look for partnerships that are
Oeko-Tex® 100 Standard
, meaning that raw materials will undergo testing to ensure that no harmful chemicals are used. We test our materials against a Restricted Substances List (RSL) based on the
Zero Discharge of Hazardous Chemicals' list
. Our list is ever-changing as we continue to learn more about the role and impact of certain chemicals.
Packaging
We aim to use as little packaging as necessary while ensuring your items arrive in the best condition. Our packaging is free from plastics and uses natural materials that can be easily recycled. We are continuing to explore new ways to further reduce our packaging waste.

GLASSINE BAGS
In an effort to move away from traditional poly bogs, which are challenging to recycle, take over landfills and take hundreds of years to break down, we launched glassine bags by Vela in February 2020. These bags, made of paper, are fully recyclable and are resistant to air, water and grease. While this is an improvement from plastic bags, our goal is to transition to using recycled or regenerated natural materials for all of our packaging.

RECYCLED PAPER MAILERS
In 2019, we transitioned all of our smaller shipments for web orders over to 100% recycled paper mailers. These mailers use 50% post-consumer recycled material and reduce our reliance on hard-to-recycle poly mailers. For larger shipments, we use cardboard boxes, also containing recycled material.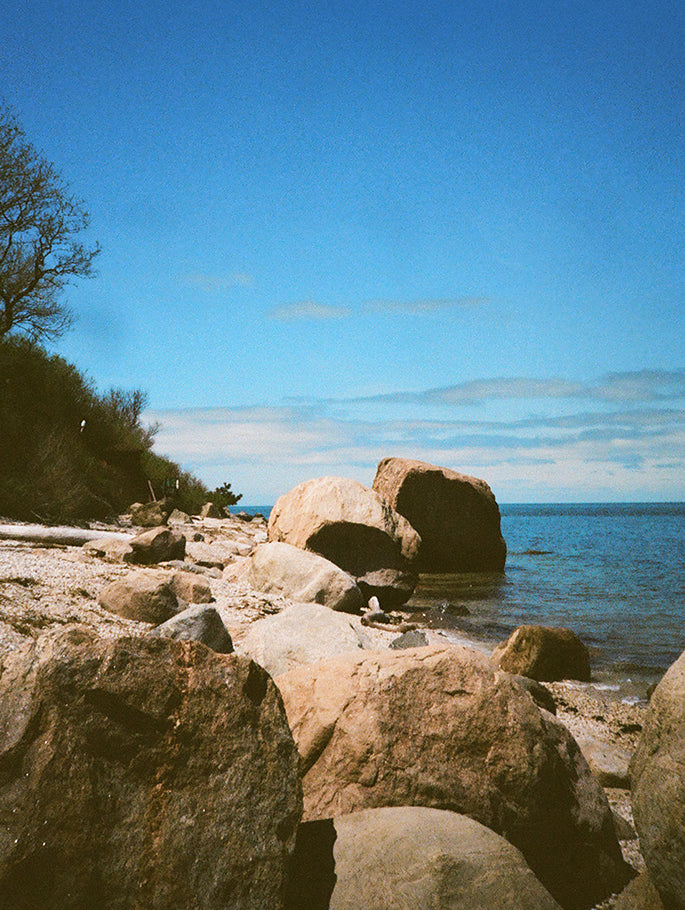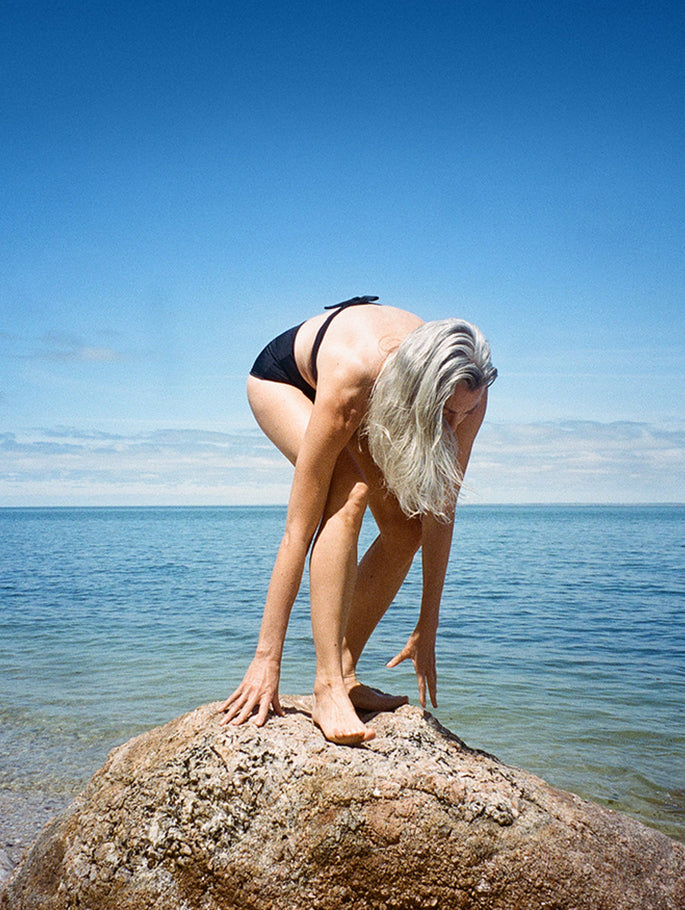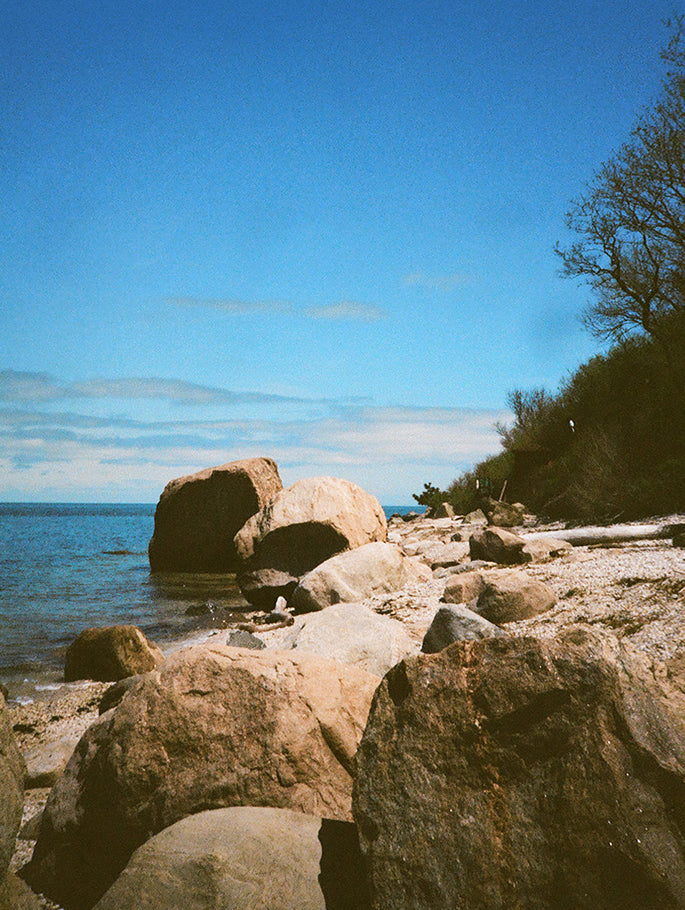 Natural Fibers
NATURAL FIBERS

1. https://textileexchange.org/wp-content/uploads/2021/07/Textile-Exchange_Organic-Cotton-Market-Report_2021.pdf
2. https://www.cambridge.org/core/journals/renewable-agriculture-and-food-systems/article/organic-agriculture-and-climate-change/74A590FA3F35A79A858336CF341F416C
3.https://global-standard.org/the-standard
4. https://textileexchange.org/wp-content/uploads/2021/08/Textile-Exchange_Preferred-Fiber-and-Materials-Market-Report_2021.pdf
5. https://www.saentis-textiles.com/rco100/
6. https://certifications.controlunion.com/en/certification-programs/certification-programs/grs-global-recycle-standard
7. https://www.weforum.org/agenda/2022/10/what-is-regenerative-agriculture/
8. https://oshadi.in/pages/story
9. https://oshadi.in/pages/collaborations
10. https://www.weforum.org/agenda/2022/10/what-is-regenerative-agriculture/
11. https://www.commonobjective.co/article/fibre-briefing-linen
12. http://news.europeanflax.com/lin/ecosysteme-lin/
13. https://goodonyou.eco/material-guide-hemp/
14. https://www.fibre2fashion.com/industry-article/5016/hemp-fiber-eco-friendly-fabric

Animal & Other Fibers
ANIMAL FIBERS

15. https://mci.textileexchange.org/discover/wool/
16. https://textileexchange.org/standards/responsible-wool/
17. https://www.emighlivestock.com/about
18. https://www.climatebeneficialfiberpool.com/climate-beneficial
19. https://www.climatebeneficialfiberpool.com/carbon-farming

OTHER FIBERS

20. https://mci.textileexchange.org/discover/cellulosics/
21. https://hotbutton.canopyplanet.org/
22. https://www.tencel.com/general
23. http://www.tencel.com/luxe
24. https://www.tencel.com/refibra
25. https://hotbutton.canopyplanet.org/company/aditya-birla/
26. https://textileexchange.org/recycled-claim-standard-rcs-2-0-global-recycled-standard-grs-4-0-released/
27. https://textileexchange.org/wp-content/uploads/2022/07/2025-Recycled-Polyester-Challenge_2022.pdf
28. https://www.pyratex.com/power
29. https://www.voguebusiness.com/sustainability/mara-hoffman-steps-closer-to-synthetic-free-swimwear
Trims & Packaging
30. https://texfash.com/special/a-rainforest-palm-trees-and-blanks-that-make-for-buttons
31.https://assets.ctfassets.net/vkzvxhuznjvt/3k9E2Xhub5AhZmtbvKz14z/65072a12f2d1076f5baadcc24206e67f/bp-eco-sustainable-path-1.pdf
32. https://www.3m.com/3M/en_US/thinsulate-us/